Alumni
Laura Holton
Major: Philosophy
Minor: Computer Science & Chemistry
Hometown: East Brunswick, New Jersey
Laura has been part of the Duke Dance Program since her Freshmen Fall, loving that she can continue her passion of dance while at Duke. She is originally from New Jersey, where she was on the pre-professional track at American Repertory Ballet's Princeton Ballet School for 12 years. She has attended summer intensives at Washington School of Ballet as well as at Princeton Ballet School. Her favorite ballet is Swan Lake and in her next life as a professional dancer, she hopes to be able to dance the role of Odile. Past favorite roles include "Russian" and "Waltz of the Snowflakes" from The Nutcracker. She thanks all of her friends and family who have listened to her rants about dance and have supported her along the way.
Stephanie Joe
Major: Interdepartmental Major in Dance and Visual & Media Studies
Certificate: Markets & Management Studies Certificate
Hometown: Houston, TX
Stephanie trained pre-professionally at the Houston Ballet's Ben Stevenson Academy from 2006 to 2012. There she had the opportunity to perform with Houston Ballet and Houston Ballet II. Stephanie has performed works choreographed by Stanton Welch, Ben Stevenson, Gerald Arpino, George Balanchine, Marius Petipa, August Bournonvile, Garrett Smith, and Julie Janus Walters. In addition, she has attended summer intensives on merit scholarships at Boston Ballet, Houston Ballet, and Joffrey Ballet School (NYC) and also attended Boston Ballet's Choreographic Intensive in 2013. At Duke, Stephanie has been actively involved in the Dance Program and choreographed and performed her first mainstage work ...yet there is hope at November Dances 2013.
Haylee Levin
Class of 2015
Major: International Comparative Studies
Hometown: Weston, FL
Haylee began dancing at the age of 3 and graduated from Sunghee Ballet Academy in 2013. She has trained in ballet, contemporary, improvisation, and modern. Over the past seven summers, she has studied under teachers at Houston Ballet, Boston Ballet, Harid Conservatory, BalletMet, Alonzo King LINES, and with Edward Ellison in NYC. In high school, Haylee took passed with distinction Royal Academy of Dance's three vocational exams. Haylee also qualified as a semi-finalist in the 2011 Genee International Ballet South Africa and as a finalist in the 2012 World Ballet Competition.
Nishka Mittal
Majors: Biology and Economics
Hometown: Bellevue, WA
Nishka has been dancing since the age of four, and studied pre-professionally at Pacific Northwest Ballet for six years. At PNB, she performed in various works including Swan Lake, Pinocchio, and Hansel and Gretel. She attended summer intensives at Ballet Chicago ('08), Boston Ballet ('09), and Santa Cruz Ballet Theater ('10). At Duke, she enjoys taking ballet classes along with academic courses as a reminder of the large role that dance has always played in her life!
Wanyi Ng
Major: Mechanical Engineering
Minor: Computer Science
Hometown: Flagstaff, AZ
Wanyi grew up dancing in local dance studios: first in Champaign, Illinois and for most of her life in Flagstaff, Arizona. She has attended two summer intensives with ABT in North Carolina and New York, as well as one with BalletWest. She has and continues to take courses through the Duke Dance Program including ballet technique, pointe and variations, jazz technique, and jazz repertory. She also takes classes and has performed with Legacy Studios in Durham.
Nicolena Farias-Eisner
Major: Public Policy
Minor: Dance
Certificate: Markets & Management Studies
Hometown: Los Angeles, California
Nicolena Farias-Eisner trained at the Marat Daukayev School of Ballet in Hollywood, CA, learning the technique of the Vaganova Academy in St. Petersburg, Russia, under the guidance of both Marat Daukayev, The Kirov Ballet's Principal, and Hasmik Amirian, the Armenian National Opera Ballet Theatre's Principal. During her seven years with MDSB, she was a national semi-finalist in Youth American Grand Prix, awarded a scholarship to Kirov Ballet's Summer Intensive, and danced several leading solos in The Nutcracker, Sleeping Beauty, and Paquita, including Sugar Plum Fairy, Snow Queen, Pulchinella, Tarantella, Shepherdess, and Archangel. Additionally, Nicolena attended the Alvin Ailey Professional Division's Summer Intensive, at which she developed her modern and contemporary dancing. She founded Duke Ballet Company in 2013. As Founder, Co-President, and Company Member of DBC, Nicolena continues her love and passion for ballet and hopes to further grow as a ballerina and dancer.
Noelani Ho
Major: Biology and Global Health
Hometown: Oak Park, Illinois
Noelani began dancing at age four at the Academy of Movement and Music in Oak Park, IL. She trained under the direction of Randall Newsom, J.P. Tenuta, Sarah Cullen Fuller, and Valery Dolgallo. She was a member of MOMENTA, the resident performing arts company of her ballet studio, for eight years. Noelani attended summer ballet intensives at Indiana University and Ruth Page School of the Arts. In 2012, she founded Kidz Expressions, a dance program for inner city youth in the west side of Chicago. She founded Duke Ballet Company in 2013 to continue dancing and performing classical and contemporary ballet. Leading and growing DBC as President since its founding has been been one of her most rewarding and enriching experiences at Duke.
McKenzie Middlebrooks
Major: Neuroscience with a German minor
Hometown: Montgomery, Alabama
McKenzie Middlebrooks is from Montgomery, Alabama and is majoring in Neuroscience with a German minor. She started dancing at the age of 3 and quickly fell in love with the art form. She has trained in both classical and contemporary ballet with the Alabama Dance Theater, Alabama Ballet, The Joffrey School in New York, and the Bolshoi Ballet in Moscow, Russia.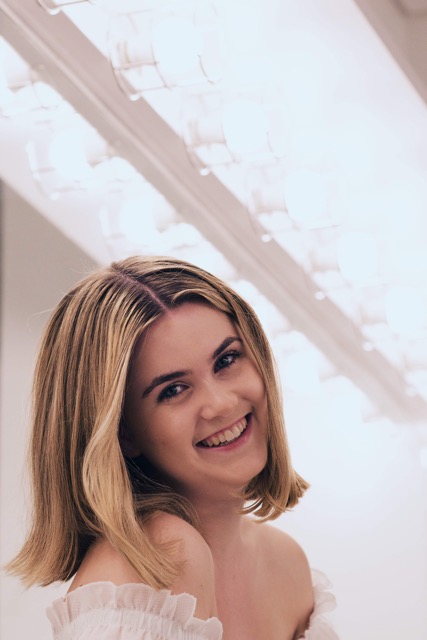 Lilly Blanchard
Major: Psychology
Minor: Global Health
Certificate: Child Policy Research
Hometown: Cambridge, Masachusettes
Lillian started dancing at the age of four after seeing the Nutcracker for the very first time. She began her training at Jose Mateo Ballet Theatre in Cambridge, Massachusetts where she trained for 10 years. She performed in many studio showcases and the Nutcracker during her time at Jose Mateo. At the age of 13 she joined the Boston Ballet School and one year later she was accepted into the Boston Ballet School Pre-Professional Division. She performed with the Boston Ballet Company in the Nutcracker and also danced in the annual pre professional division's showcase "Next Generation" at the Boston Opera House. She has also attended summer programs at Boston Ballet School, Miami City Ballet School, and the Chautauqua School of Dance. Lillian is excited for her final year in Devils en Pointe. Performing with Devils en Pointe has been a highlight of her Duke experience.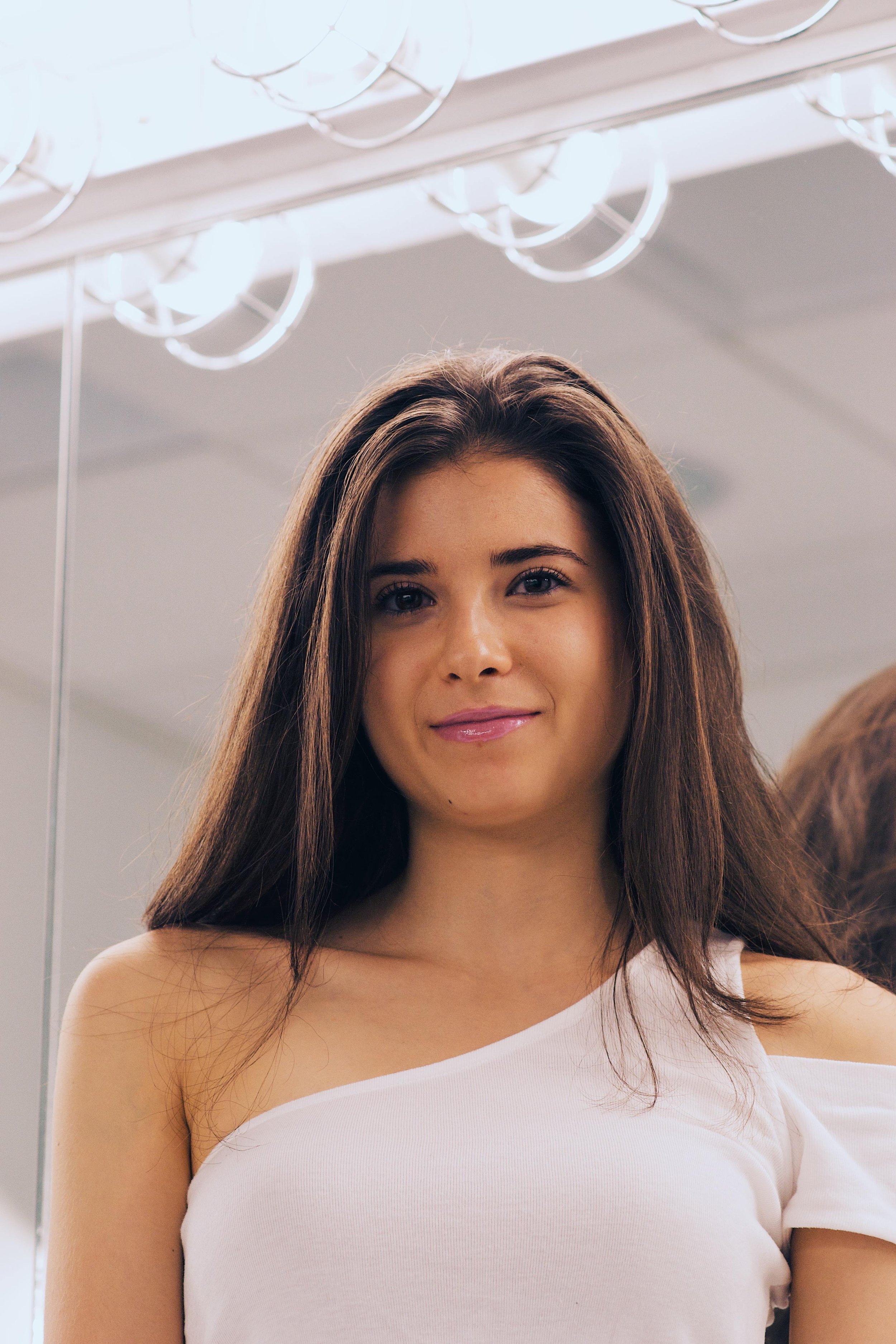 Ariel Burde
Major: History with a Concentration in Economic and Business Cultures
Certificates: Innovation & Entrepreneurship Certificate | Information Science Studies
Hometown: Philadelphia, Pennsylvania
Ariel trained pre-professionally in the Vaganova technique for thirteen years at the Pennsylvania Academy of Ballet (PAB) under the direction of John White and Margarita De Saa. During the summer of 2013, Ariel won a NSLI-Y State-Department scholarship to study at the Bolshoi Ballet Academy in Moscow, Russia after which she was invited to train there on a full-time basis. Additionally, Ariel spent two summers at the the Bolshoi Ballet Academy Summer Intensive in New York City, performed in the Carreno Dance Festival with Jose Manuel Carreno, and danced in the Nutcracker, Swan Lake Pas de Trois, and contemporary works at PAB. In her home community, Ariel founded and organized Ballet on Wheels, a program to dance for hospitalized children and their families at the Children's Hospital of Philadelphia.
Sydney Colopy
Major: Public Policy and French
Hometown: Germantown, MD
Sydney Colopy has studied jazz, tap, modern, and contemporary, but found her true calling in ballet. She began her serious ballet studies at age eight, on scholarship at American Dance Institute in Rockville, MD, and continued on scholarship at Berrend Dance Centre in Olney, MD. She has spent summers studying at the School of American Ballet in New York, Carolina Ballet in Raleigh, NC and with Suzanne Farrell at the Kennedy Center in Washington, DC, all on scholarship. She was accepted to the Kennedy Center's Master Class Series, taking classes with internationally recognized companies including: New York City Ballet, American Ballet Theatre, Ballet West, Joffrey Ballet, Marinsky Ballet, San Francisco Ballet, Hubbard Street Dance Chicago, and Alvin Ailey American Dance Theater. She spent her senior year of high school in the ballet program at the University of North Carolina School of the Arts in Winston-Salem, NC. After taking the past two years off from dance to recover from hip surgery, Sydney is excited to be performing with DEP during her last year at Duke!
Emma Crossman
Major: Public Policy
Minor: Dance and French
Hometown: Denver, Colorado
Emma Lindsay Crossman had been dancing since the age of three. She has grown up training and performing with a youth ballet company in Denver, Colorado known as International Youth Ballet. The past seven years Emma attended Denver School of the Arts as a dance major. Her dance background includes training in ballet, contemporary, character, modern, and jazz. She has also had the opportunity to spend her summers training at dance intensives including Joffrey Ballet School (NYC), Bolshoi Ballet Academy (Moscow), Alonzo King LINES ballet, and Interlochen School of the Arts. Some her favorite roles to perform have been Sugarplum Fairy, Dew Drop, Helena, Tiger-lily, and Candide Fairy.
Julia Kemper
Major: Environmental Policy and Dance
Minor: Economics
Hometown: Alpharetta, GA
Julia began dancing at North Atlanta Dance Academy in John's Creek, GA at three years old in the pre-ballet program. Some of her favorite roles that she performed while there include Baby Mouse, Snowflake, Flower, Perot, Little Red Riding Hood, and Lead Arabian. In addition to attending her studio's summer programs, she has attended programs at Kirov, ABT, and The Gelsey Kirkland Academy of Classical Ballet. While at GKA, Julia was invited to attend their year-round pre-professional program. She is very excited to be performing in her fourth season with Devils en Pointe!
Ellie Pasquale
Major: Psychology and Global Health
Hometown: Cincinnati, Ohio
Ellie began dancing at the age of four in a local dance teacher's basement studio. She continued her dance training at Cincinnati Ballet and then continued her training at De La Arts Place for seven years. She danced under the instruction of retired professional dancers Mario de la Nuez and Meridith Benson, principal dancer at Cincinnati Ballet and Joffrey Ballet Chicago. She has danced in ballets such as The Nutcracker, Cinderella, and Coppélia. Past favorite roles include Clara, Little Bo Peep, Spanish, and Arabian. She has also attended summer intensives at Atlanta Ballet, Orlando Ballet, and Ballet Chicago. During her time with DEP, she has performed in both classical and contemporary pieces and has also choreographed for Spring Showcase. She is a senior and is excited to be dancing with DEP for one last season.
Hannah Wolfe
Major: Art History with a Concentration in Museum Theory and Practice
Minor: Economics
Certificate: Markets and Management Certificate
Hometown: New York, New York
Hannah danced pre-professionally at the School of American Ballet for eight years. While at SAB, she had the opportunity to perform with the New York City Ballet in Coppèlia, Harlequinade, Circus Polka, Mozartiana, and many seasons of The Nutcracker. In 2012, Hannah began dancing at Ballet Academy East in order to remain at her academic school. While there, she performed new works choreographed by Charles Askegard, Emery LeCrone, David Morse, and Jenna Lavin. Hannah has attended summer intensives at Central Pennsylvania Youth Ballet, Miami City Ballet, American Ballet Theater, and Boston Ballet.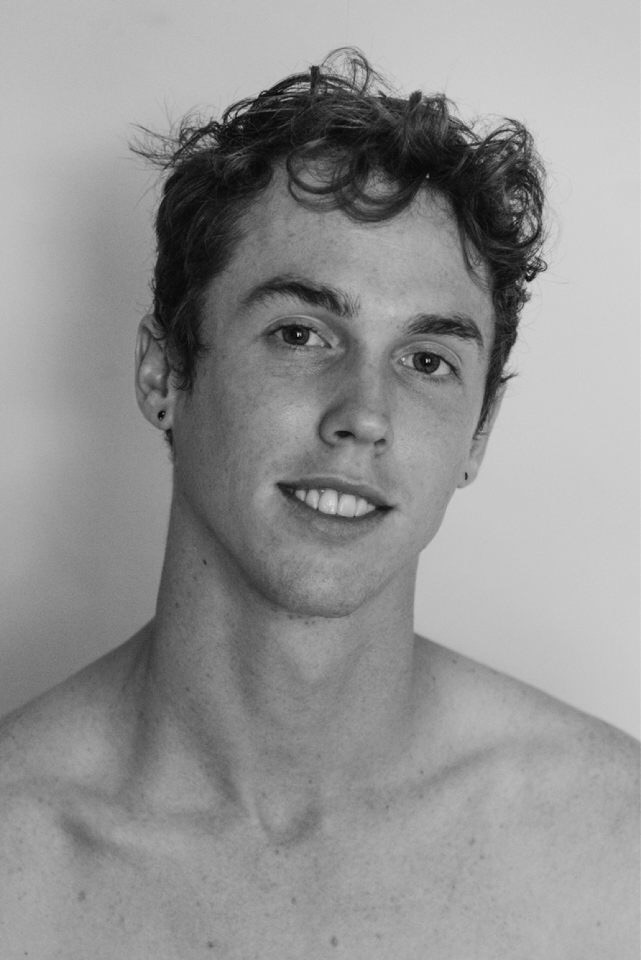 Taylor Minch
Major: Forestry and Environmental Management
Hometown: Tampa, FL
A native Floridian, Taylor trained at Next Generation Ballet in Tampa before heading to Columbia University, where he studied Environmental Biology and Classics. While there, he was a member of Columbia Ballet Collaborative, and was fortunate enough to work with Ashley Tuttle, Robbie LaFosse, Charles Askegard, and Deborah Wingert, among others. He now studies Forestry and Environmental Management at the Nicholas School of the Environment